Remember Tarek and his shy cows? We last sent updates on the construction on their new farm home. It's finished and Tarek will move the 2 cows and the calf into it shortly! They're producing milk. processing cheese, and successfully selling their products. Please keep all our Lebanese businesses in......
Read more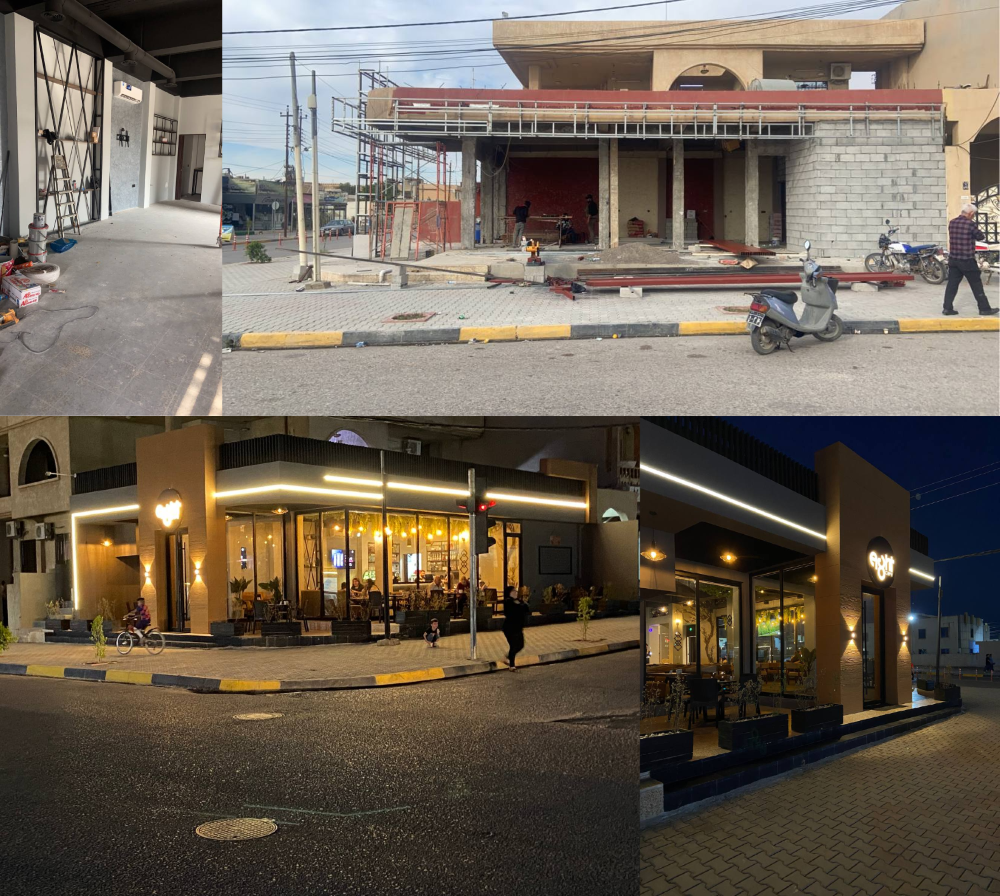 Today we get to show you one of our larger businesses. This 8eight cafe is run by Noor Tamas who has a family of 4 and SIX employees! You can see the intense construction required (totally gutting the building) and then the fabulous result, lit up at night - a......
Read more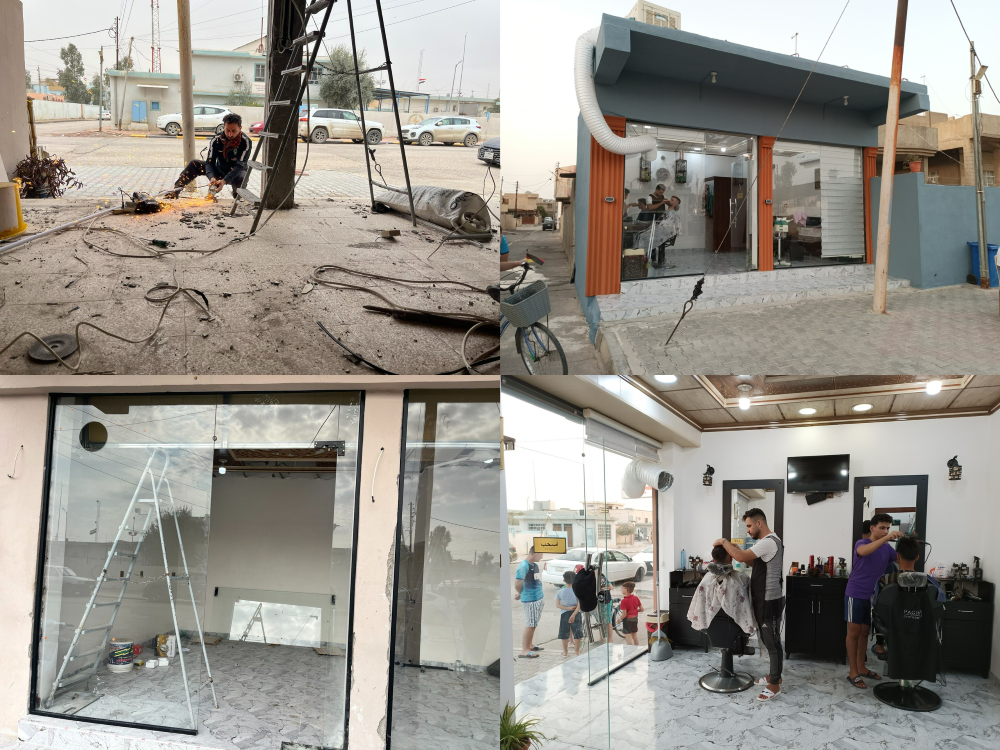 Meet the very industrious Younan Tamas - who did the remodeling and construction for his men's salon (see those sparks!??). He's in Qaraqosh with his family of 4 plus they have one employee (see in pic). These guys got the job DONE! This is exactly who we're trying to help......
Read more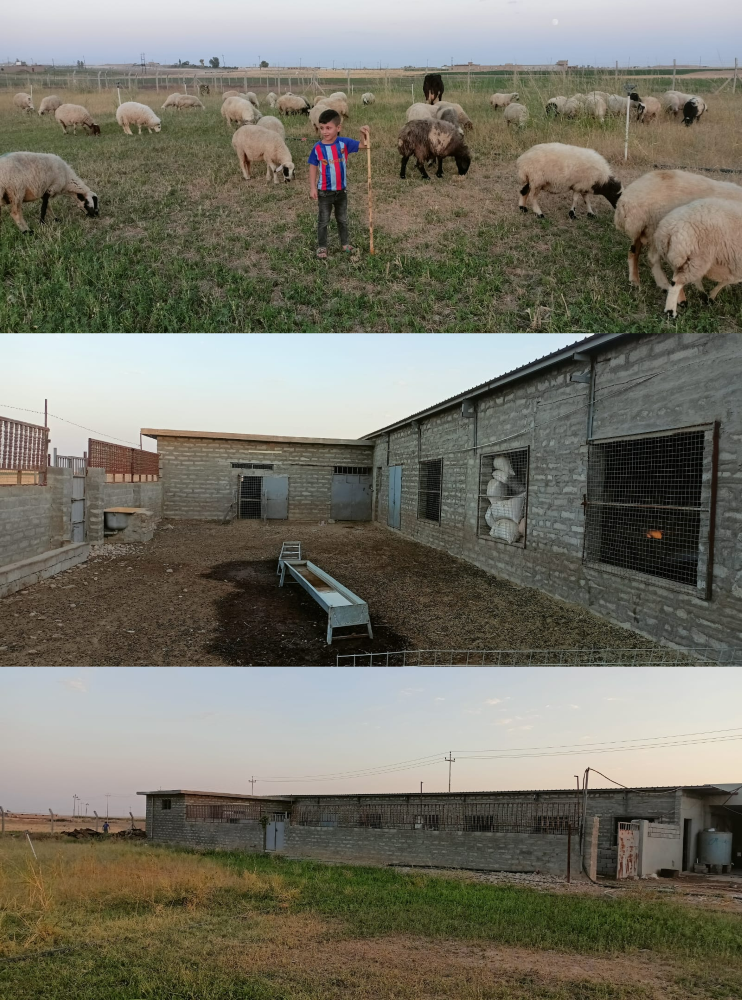 Today, we have the most adorable little shepherd you have ever seen - I promise! Mr. Toma and his business partner run this cattle farm with their beautiful family members, totaling 8 people. They are in Qaraqosh, like so many of our other businesses. Once again, your generosity has helped......
Read more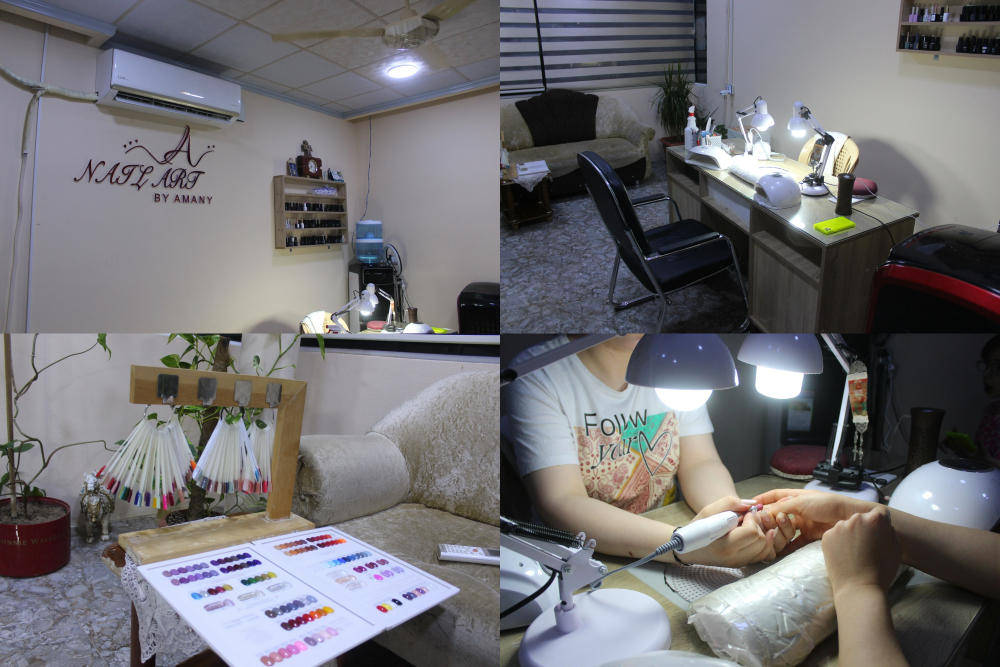 Today, we get to send you pictures of a very special business we told you about in June. Thanks to your generosity, a single mother of 2 little girls was able to open a nail salon in Qaraqosh and has been building her business persistently. She started with 1 customer......
Read more