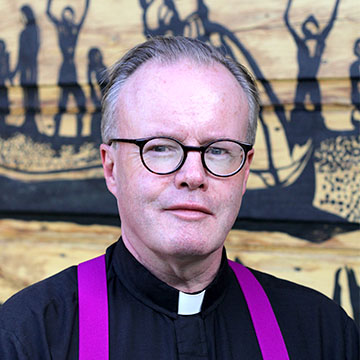 Father Benedict Kiely Ordained Priest
Father Benedict Kiely, a native of London, England, was born in 1963. He is a priest of the Diocese of Burlington, Vermont, USA.
Ordained in 1994, in Canterbury, England, Father Benedict has served in the Diocese of Burlington since 1999. Father Kiely has spent most of his priestly life in parish ministry and media activity.
In August of 2014, following the fall of Mosul to ISIS, Father Benedict founded Nasarean.org, a 501c 3 charity to aid and advocate for persecuted Christians, especially in the Middle East. He has visited Iraq on numerous occasions. Perceiving a call to devote his entire priestly ministry to aid and advocacy for Persecuted Christians, Father Ben was released by his bishop in July, 2016 to devote his life to this ministry.
He has appeared multiple times on EWTN and Fox News, BBC television and radio to speak about the plight of persecuted Christians. He regularly speaks to gatherings of concerned Christians in the US and in Europe to educate and provide leadership about the situation of the persecuted Church and is often asked to speak at international conferences and gatherings.