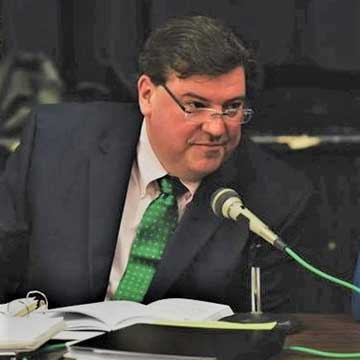 Jim Brochhausen
Jim is a parishioner of Fr. Ben's former parish, Blessed Sacrament Church, located in Stowe, Vermont. He served the parish as chair of the Parish Council and the Finance Committee. He continues to serve as the chair of the Finance Committee for Blessed Sacrament. He also taught children's religious education classes for eight years. In 2015, he became one of the original board members for the Nasarean Project.
In addition to his church work, Jim served on the Stowe School Board for seven years and coached youth football for eight years.
Jim was born and raised in New York City. He graduated from Queens College with a Bachelor of Science degree in Economics. He started his working career with Nestlé Foods. After a ten-year career with Nestlé, he eventually went into business for himself. His entrepreneurial career gave him the opportunity to do business internationally which enabled him to travel to China, Europe and throughout North America. He currently owns a stand-by power systems company that services Northern New England.
He married his wife Brenna in 1991. They moved to Vermont in 1998. They have three children: Alexandria, James, and William. Jim and the family enjoy all that Vermont has to offer: skiing, hiking, boating, kayaking, golf and entertaining with friends.